Lash Perming Silicone Pad, Eyelash Makeup
Model No.

BBE-24. BBE-25. BBE-26.

Made in

Taiwan
Lash Perming Silicone Pad
Spec
Key Features
Lash Perming Silicone Pad
Exclusive Designed Silicone Pad
makes eyelashes look charming and beautiful
with unique curve design makes
procedure easy and comfort
Size: S, M, L. 3 Sizes Available
Capacity: 10pcs (5 pair) per pack.
BBE-24 Size: S
BBE-25 Size: M
BBE-26 Size: L
Size: 4x5x1.7cm
3 Sizes of unique silicon pad to different curves.
Only 3 steps. Easy and fast. effect lasts for up to 8 weeks.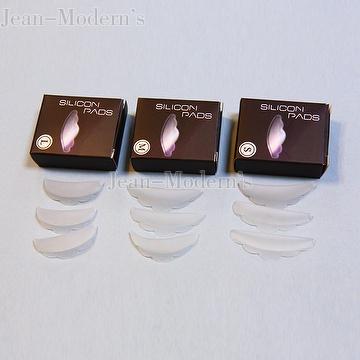 Payment Details
Payment Terms:TT ,L/C ,PayPal
Minimum Order:60 Boxes
---
Recommendations
---
Small Order Recommendation