Essence in Mascara (Aftercare), LASH UP
Model No.

JM-B005 / JM-B008

Made in

Taiwan
Essence in Mascara-Aftercare
Spec
Key Features
LASH UP
JM-B005 Essence in Mascara - Aftercare
4.5 ml/each side
LASH UP
JM-B008 Nourish Treatment in Bottle - Treatment
3 ml/bottle
LASH GROWTH SCIENCE
LASH UP Nourish Treatment boosts lash growth from hair follicles. All the new lashes will grow in a perfect environment and become stronger in their natural renewal cycle.
DUAL NOURISHING
LASH UP Mascara has dual ends. One supports your lash to look lush, another keeps boosting lash growth longer, fuller and healthier.
MULTIPLE FUNCTIONS
LASH UP can apply to upper or lower eyelashes, brows, and even hairs.
Fashion to be Lash Brighten and lift your eye area by lash now!
It is not a dream anymore to make your eyes shining like a superstar!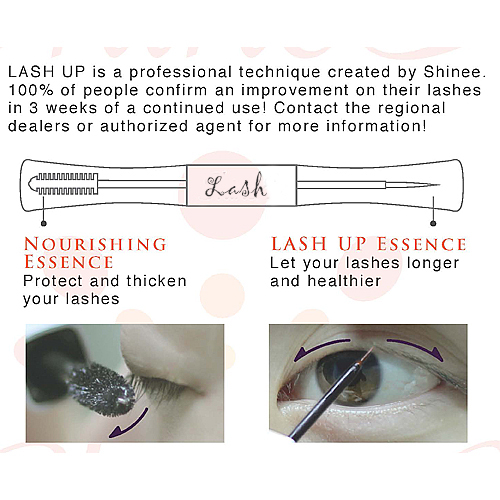 Payment Details
Payment Terms:TT ,L/C ,PayPal
Minimum Order:120 Sets
---
Recommendations
---
Small Order Recommendation